In a land where local delicacies include shark meat that's been rotting in the ground for several months and smells of piss, entire sheep's heads, fatty whale meat, and sour ram's testicles… well… let's just say I went to Iceland for the nature and not the cuisine.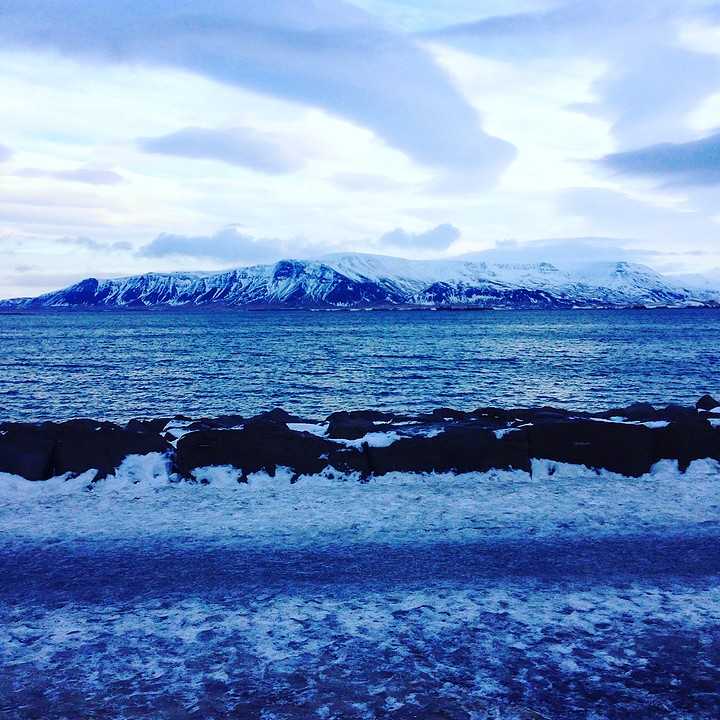 I'm happy to be here, alive and not a victim of self-induced death by starvation (they eat PUFFINS… PUFFINS!), to report to you that there are plenty of things to eat in Iceland's capitol which will not give you nightmares for the rest of your life.
Behold…
Icelandic Fish & Chips – Tryggvagata 11
Blame the British in me, but I couldn't resist making my way to this fish & chip shop in Reykjavik. It's located inside of a volcano museum, which is massively convenient if you're into volcanos and dirt and stuff.
The concept is simple – choose your fish, choose your side, and choose your (OMG SO GOOD) 'skyronnese' dip which, you guessed it, are flavoured mayo like dips with a skyr base – skyr being Iceland's famous high protein, low fat yoghurt for those of you who haven't been to a Whole Foods in the past year.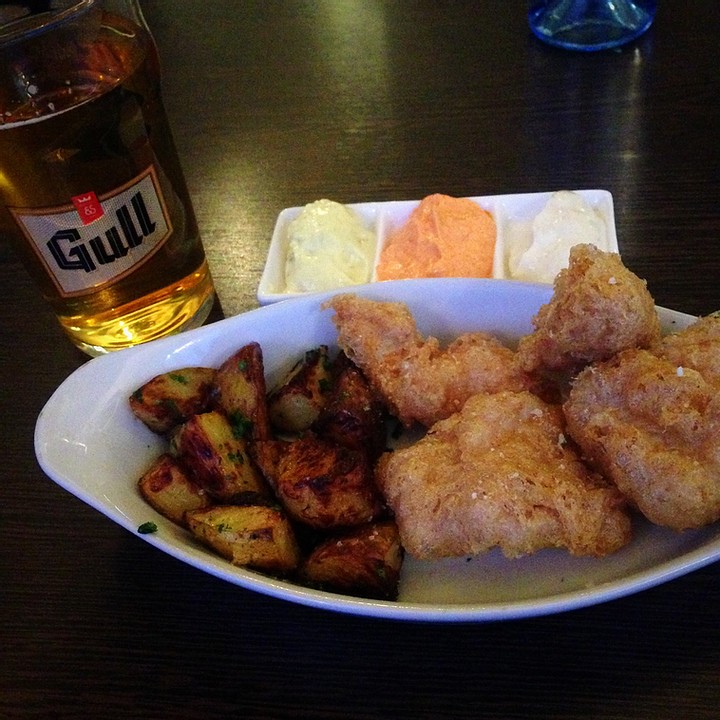 At lunch, they do a brilliant special where you can get three smaller portions of fish (different ones if you'd like) with one side, three dips, and a drink for about 20 dollars. A total bargain for Reykjavik, where the price of a single beer will usually give you a panic attack. The staff will tell you all about the different types of fish, and I highly recommend the garlic potatoes and the chili & roasted pepper dip!
Kaffihus Vesturbaejar – Melhagi 20-22
The first thing you need to know about this establishment is that it's frequented by Bjork. Yes, that Bjork. How do I know this? Because I met Bjork, pretty much the only famous Icelandic person I can think of, here… less than 24 hours after arriving in Iceland. My friends don't believe me and you probably don't either, but it's true and one of my very few regrets in life is not asking her for a pic. Anyway, this beyond trendy coffee house and hipster haunt serves up an UNREAL vegan burger – and this is coming from a girl who very much loves non-vegan burgers. It's grossly overpriced, but so is everything else in Reykjavik, so get used to it.
Snaps Bistro Bar – Thorsgata 1
I know brunch is unlikely to be an age-old Icelandic tradition (sue me), but this place does an amazing one if you find yourself hungover on any given morning. For lunch the arctic char open sandwich with rye bread, remoulade, crushed pecans, herbs, and radishes is absolutely beautiful and effortlessly Scandinavian. The staff are really lovely (all Icelanders are from my experience) and it's definitely a trendy local hangout – they even have avocado toast. If you want something substantial, I'm told they do amazing grilled lamb in the evening. Thirsty? There's also an exceptional selection of Icelandic beers to choose from – my favourite is Einstock's White Ale. I convinced my local pub in Bath to start selling it, and they can hardly keep it in stock it's so popular.

Saegreifinn (The Sea Baron) – Geirsgata 8
This total hole in the wall fishing shack by the harbour holds a secret. A soup-y, lobster-y secret. Inside there's only about ten seats and sometimes you'll have to wait, but wait you will. Their speciality is a spicy, tomato based soup filled with big chunks of lobster meat. It's absolutely perfect in every way (especially on cold winter days) and comes with lots of crusty bread to mop it up with.
If you're feeling extra hungry, they also have a huge case of raw seafood, skewered and ready to grill on demand. The monkfish is amazing, and if you like salmon definitely try the Icelandic char which is a similar pink fish but more delicate in flavour. They also have whale meat, but I couldn't bring myself to try it… especially after hearing from a friend who studies in Iceland that it's oily and bland.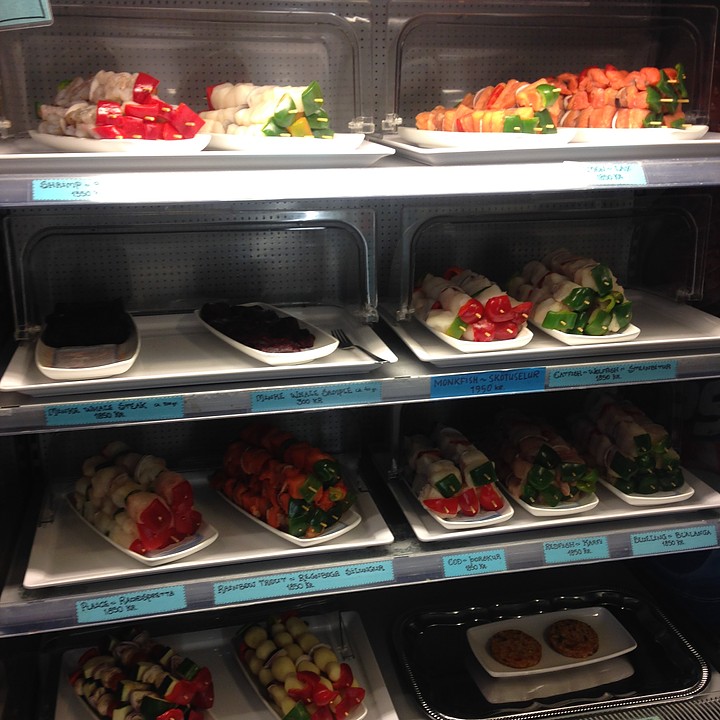 Once again, everything is on the expensive side (the soup with bread is about 15 dollars) but you'll soon grow used to the fact that food and drink simply cost more in Iceland than most people are used to. Also, you're not having to eat urine scented fermented shark, so there's that…
Gló – Laugavegur 20B
I feel like when Icelanders aren't eating downright rank AF god-awful creations from hell, they're eating super healthy. This is probably why they're all mega attractive. Gló is so popular that when you fly Icelandic Air, their über healthy salads feature on the menu. It's also located on Laugavegur, the city's main drag. Their menu is entirely vegan, but everything is incredibly fresh, impeccably sourced, and delicious. They have a range of healthy bowls filled with beans, veg, rice, and protein, along with a series of sandwiches, soups, salads pastas, and pizzas. I love the BBQ bowl, which is filling enough to warm you up on a cold day without making you feel like a tub of lard.

Happy eating and let me know if you manage to stomach any of Iceland's less mainstream dishes! (gag)
xx Courtney
Disclaimer: This post is not meant to belittle Icelandic cuisine or offend Icelanders. I understand that trying new cuisine is part of the cultural experience, but I draw the line with your crazy ass fermented bollocks and smelly rotten piss-shark.
Sorry not sorry.
Love you.
Skyr is still the best.
And you're all really good looking.