In a country known worldwide for its cuisine, Venice has somehow managed to get a reputation for being a place full of awful, run of the mill restaurants churning out microwaved pizza to cheap tourists. I'm unhappy to report that these types of establishments do exist in Venice, but don't panic… I'm here to help.
The reality is that Venice is an absolute treasure trove of incredible food. If you're a fan of seafood, welcome to your own personal heaven. Veggie? No problem. Some of the most amazing vegetables I've ever had come from the island of Sant'Erasmo in the Venetian lagoon.
I'm a big fan of cicchetti, uniquely Venetian small bites that you'll find in charming little bàcari (wine bars) around the city. I wrote a guide for exploring them, which you can find here, and I still think a cicchetti crawl is the best start for discovering Venetian food and traditions.
Sometimes a girl needs to stuff her face though, and with that in mind I decided to put together a little list of my five favourite restaurants in Venice.
This is by no means a comprehensive list, just a few of my favourite spots to get you started. They're all very Venetian in their own ways, as I think it's important to sample local cuisine and support local establishments when travelling. There are, of course, lots of wonderful independent restaurants when you can have amazing meals in Venice that aren't Venetian (curry, pizza, sushi, even burgers…) but that list is for another day. Today, we are Venetian.
Note: I highly recommend making a reservation for any of the restaurants listed below. Aim to book a table at least 48 hours in advance and you should be good.
Now go stuff your face…
Ca' D'Oro alla Vedova
Ramo Ca' d'Oro, 3912 – +39 (0)41 528 5324
(Lunch & Dinner, closed on Thursdays)
One of my favourite places in Venice, an undisputed Venetian institution, and easily one of the most authentic restaurants in the city. It's official name is Trattoria Ca' D'Oro (it's very close to the Ca D'Oro palazzo and vaporetto stop), and the 'alla vedova' – 'vedova' meaning widow – was added in more recent years to honour the widow who owned and ran the restaurant at the time. It's her children, Mirella and Renzo, who run the restaurant today.
The food at Ca D'Oro alla Vedova is made using very traditional Venetian recipes. Everything (seriously, everything) is delicious, but my favourite the Spaghetti alla Busara – with a psicy tomato sauce and the freshest prawns you'll have in your life. Although it's on the tourist radar, the restaurant is also extremely popular with locals, so it's important to pre-book.
If you can't bag a table, make sure you at least drop by the bar at the front for 'un ombra e una polpetta' – a small glass of house wine, red (rosso) or white (bianca), and one (or twenty) of their famous fried meatballs.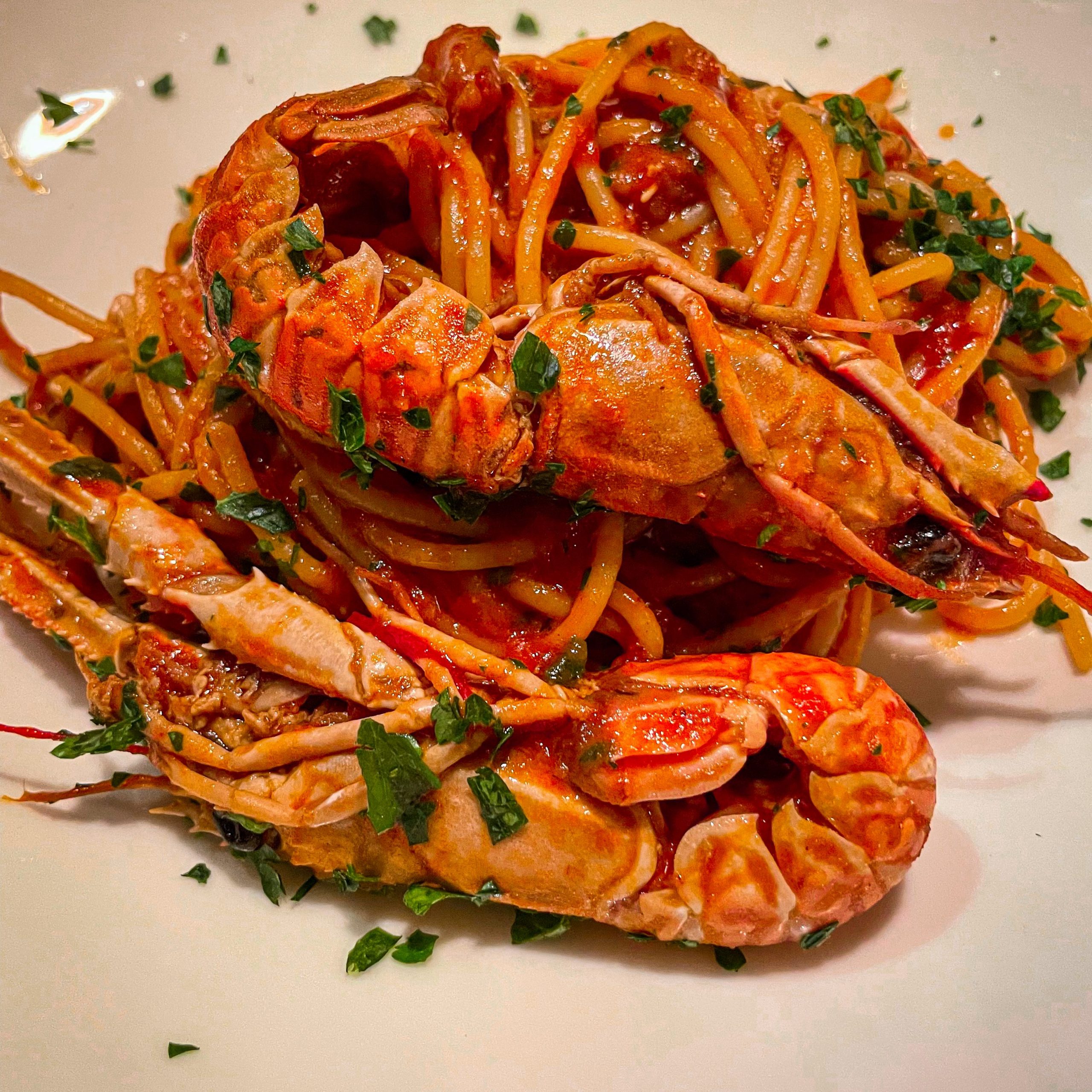 Ostaria al Diavolo e L'acquasanta
Calle della Madonna, 561 – +39 (0)41 277 0307
(Lunch & Dinner)
I was introduced to this restaurant by a friend of mine who is basically a Venetian socialite… she always knows the best places and the best people! I've always called it "the devil and the water slut" due to a tragic but hilarious mishearing and mistranslating on my part, however the name actually means "the devil and the holy water"… which is slightly less exciting than a water slut. It's another one of my favourite proper Venetian strongholds, and it's always filled with locals.
Their standard menu is fantastic (the 'bigoli in salsa' cannot be missed) however I always tend to order from their daily specials and have never once been let down. On my last visit I had an amazing lasagne filled with tiny shrimps from the lagoon and grilled artichokes which was amazing. MAKE SURE you save room for dessert because CHRIST ALIVE JESUS WEPT their homemade cakes will literally change your life. To this day the best dessert I've ever had was here – a warm, dense, almond flavoured cheesecake with a super tart fresh berry sauce on top. I let my friends try a bite of it and we ended up ordering two more slices for the table, even though everyone already had their own dessert, because I genuinely refused to share another bite. I regret nothing.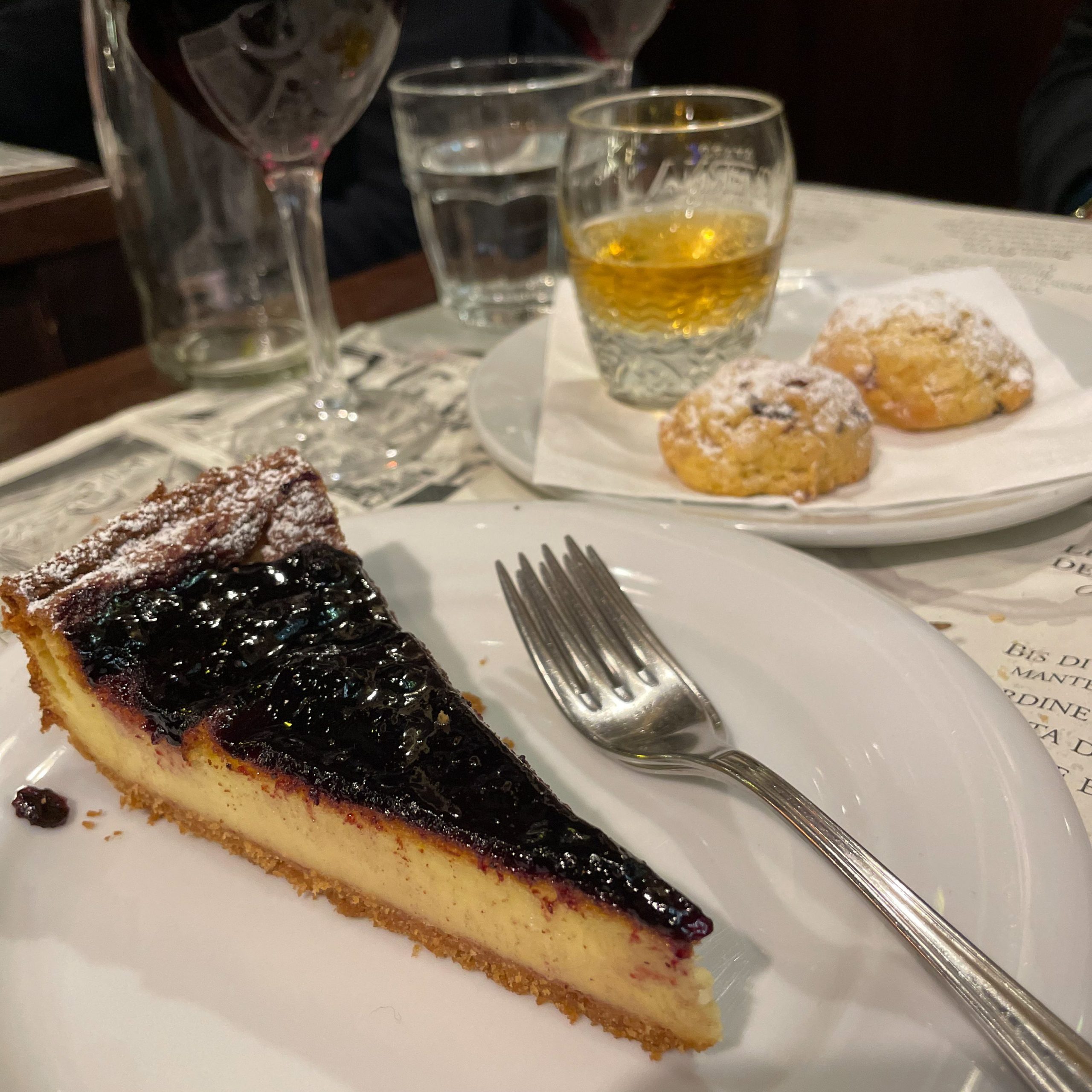 In true Venetian fashion, you'll likely be left with a bottle of limoncello or (god save you) grappa on your table at the end of the meal to top up yourself. You have my sympathy.
Il Paradiso Perduto
Fondamenta della Misericordia, 2540 – +39 (0)41 720581
(Lunch & Dinner, closed Tuesdays and Wednesdays, cash only)
Paradiso Perduto (Paradise Lost) has become a bit more mainstream the past few years as tourists have discovered and shared the once 'hidden' Fondamenta della Misericordia. While you may hear a few more people speaking English there nowadays, that doesn't mean it's any less authentic.
Seafood is at the heart of nearly every dish here, and their giant sharing platters of fish and shellfish are to die for. If you're not into seafood, try the 'cacio e pepe' pasta. It's actually a famous Roman dish, but that doesn't mean you can't eat it in Venice. 'Cacio e pepe' translates to cheese and pepper, and this pasta is prepared at your table inside of a huge wheel of cheese. DEAD.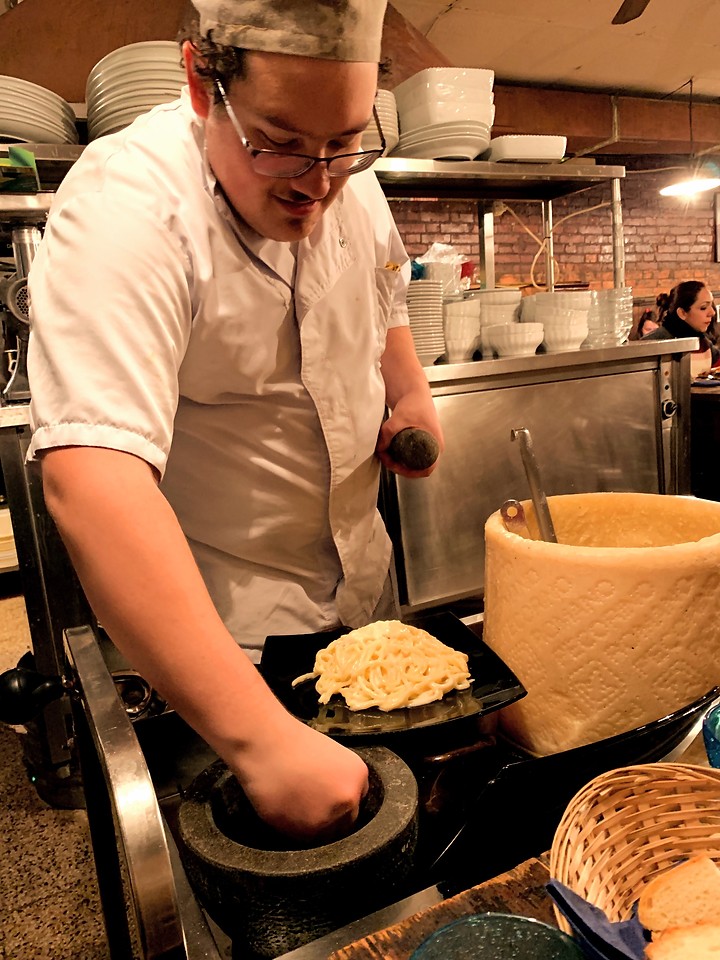 For me, the 'bigoli alla frutti di mare' (seafood pasta) reigns supreme. It's packed full of incredibly fresh seafood, and – like everything here – is huge. The 'capesante al forno' (baked scallops) are also incredible.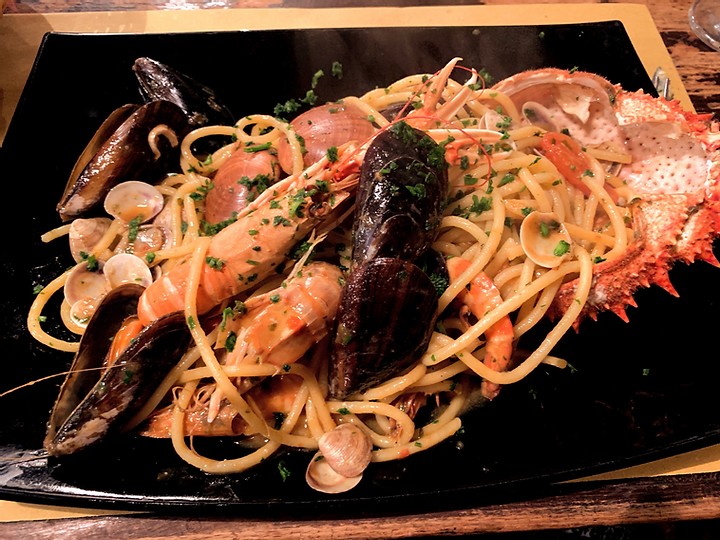 As noted above, Paradiso Perduto is closed on Tuesdays and Wednesdays. They also almost always have live music on Monday evenings, so Mondays can be particularly difficult to book – but so worth it!
PS – don't miss having a spritz here, they make some of the best in Venice.
La Colonna
Fondamenta Trapolin, 53/29 – +39 (0)41 5229641
(Lunch & Dinner)
La Colonna is one of my best 'accidental' foodie finds. It's located about a two minute walk from the ACTV stop at Fondamenta Nove (just head straight down Calle de Fumo) making it #1 on my list of "really good restaurants that you most likely won't get lost as fuck trying to get to". If you're spending a day doing the Murano/Burano/Torcello loop this is the ideal post-sightseeing dinner spot.
La Colonna is ridiculously quaint, romantic, unstuffy, and truly local. Nab a spot outside if the weather is kind, it's covered by a gorgeous pergola that's absolutely dripping with vines and flowers in the Spring. Life moves slowly here, in the best way, so go with enough time to enjoy it properly. The owner, Maurizio, is a shining beacon of hospitality. He couldn't be more welcoming or genuine if he tried, and if he has a son of a legal age I call dibs.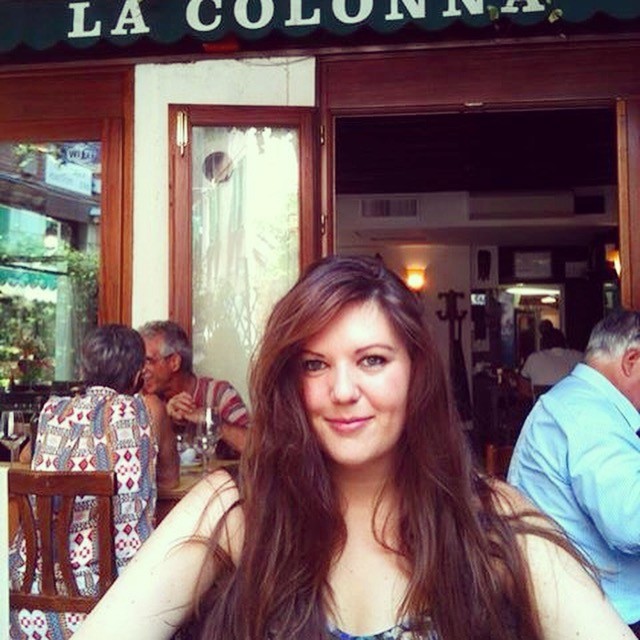 After a brief overview of some of the specials they had going that day, Maurizio came back out of the kitchen with a couple of glasses of crisp local white wine and a delicious slice of fresh bruschetta, on the house. MY MAN.
They do incredible seafood here, but I was feeling a bit over seafood after absolutely gorging on it for days so I went for the lasagna al forno. I wasn't let down. The ragu was beautifully rich and the meat was so well cooked it practically melted into the sauce. I got the corner slice (YES!) with some of those amazing crispy bits that make lasagna worth living for. Topped off with lashings of freshly grated parmesan, it was a hearty lunch that didn't even come close to breaking the bank.
Buon Appetito!
-Courtney