I'm here to prove to you that eating out in the eternal city doesn't have to break the bank. After spending a few weeks in Rome this summer, I found some amazing spots to indulge in Roman cuisine and still have plenty of money to splash out on everything else Rome has to offer (ahem, wine…). I hope you enjoy these spots as much as I did!
Trapezzino – Piazza Trilussa, 46
Easily the best street food the city has to offer, I found myself at Trapezzino pretty much every other evening during my time in Rome. They have a few locations, but the best (and most central) is the one right by Piazza Trilussa in Trastavere.
A trapezzino is a little pocket of pizza dough stuffed with classic Roman dishes such as chicken cacciatore, trippa alla romana, meatballs in a delicious tomato sauce, or my favourite – parmigiana with aubergine (eggplant for the Yanks).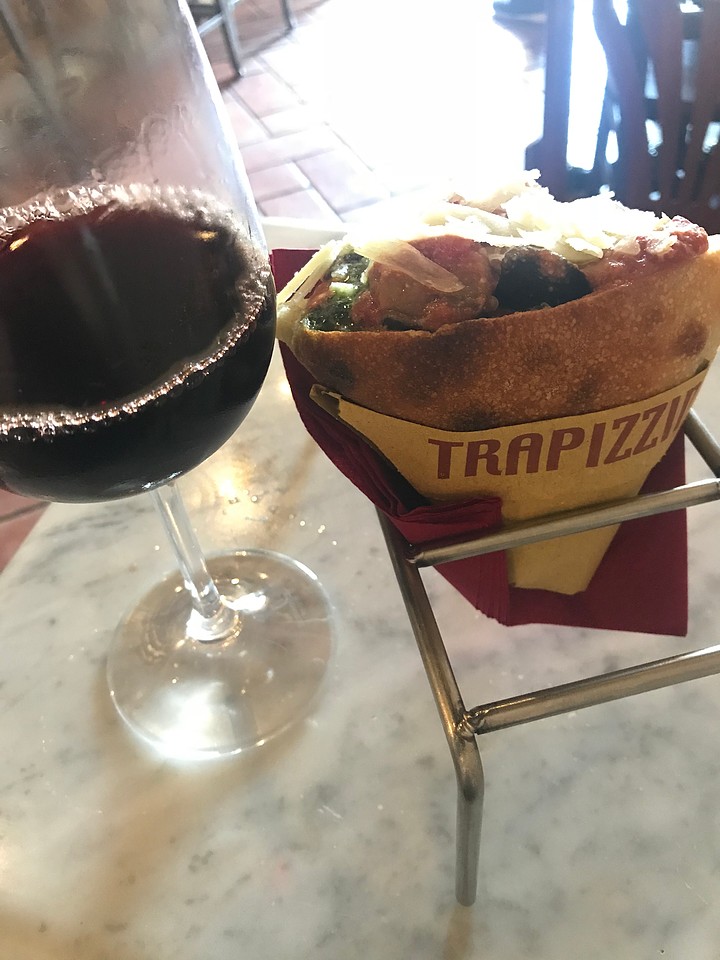 One of these little pockets of joy will only set you back €3.50, and the bar is well stocked with local and regional beers and wines. Bonus: they're open until 1am (2am Fri/Sat) and you can bring your food/drink into the piazza and hang with the locals.
Sto Bene Roma – Piazza della Trinità dei Pellegrini, 88
This little panini shop is just a stone's throw from Campo de' Fiori, where the little cafes will essentially rob you for sub-standard food. Enjoy the square and the market but make a beeline to Sto Bene for your lunch, which is always absolutely packed with locals. There's limited seating inside, but you can easily eat your panini on the go or enjoy it in one of Rome's many parks and green spaces. There's plenty of options piled high with meats, cheeses, or veggies… but the best is the Brucola, a panini stuffed with bresaola (amazing cured lean beef), arugula, and fior di latte soft cheese.
Günther – Via dei Pettinari, 43
Anyone who tries to tell you that gelato isn't a meal is both lying and an asshole. One of my favourite spots for lunch in Rome is Günther, a gelato shop with some of the craziest flavours I've ever seen.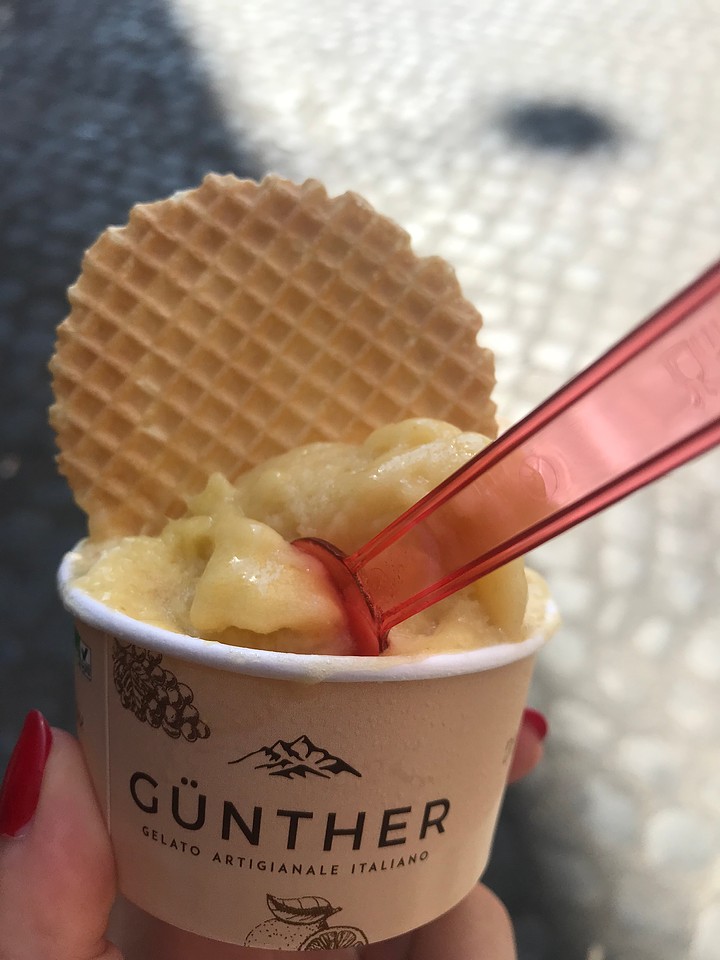 There are normal flavours at Günther as well, but the best two I've ever had were wacky as fuck: Tiffany Rose (passion fruit, rum, lime, and ginger topped with edible rose petals) and Ananas Pazzo (pineapple, honey, sea salt, and chili pepper). Be brave, you'll thank me.
Borghiciana Pastificio Artigianale – Borgo Pio, 186
This unassuming little pasta shop is hidden down some of the back streets by Vatican City. It's run by the LOVELIEST man, and it gets full blown swamped with locals and tourists alike every day. It's only got five tables, and you'll like have to wait… but remember that you'll be rewarded with Rome's best fresh pasta when you sit down.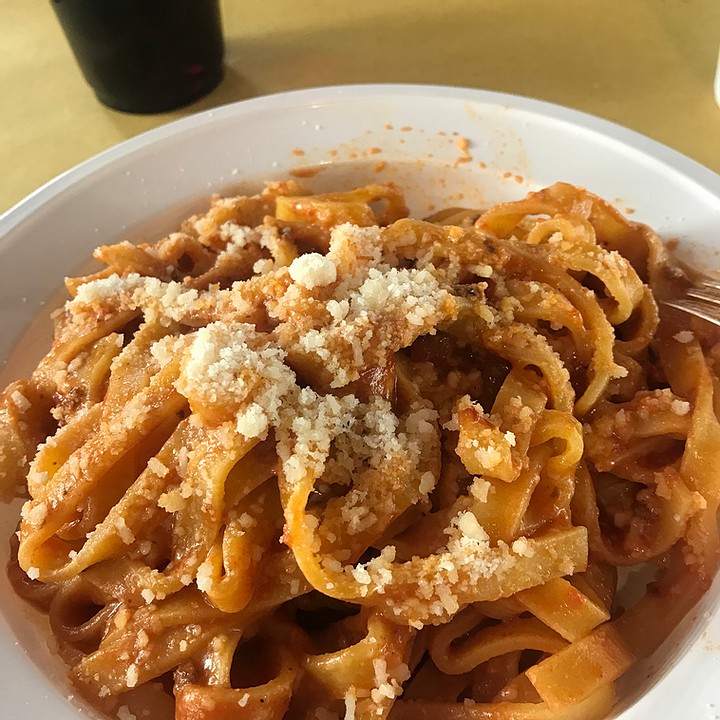 The menu is short but sweet, with a focus on their freshly made pastas including rigatoni, tagliatelle, tonnarelli, lasagne, and various filled pastas – all with a choice of home-made sauces including the Roman classic cacio e pepe which is every cheese lovers dream. A heaping plate of pasta costs between €6-€8 and they also do some starters (including amazing melon with prosciutto) and a small list of desserts. And the best news? They sell their fresh pasta by the kilogram, so if you're renting a place in Rome you can stock up!
Freni e Frizioni – Via del Politeama, 4
If you haven't heard of aperitivo yet, you're missing out on one of Italy's best traditions. The easiest way to describe aperitivo is complimentary bar snacks on steroids. I've been to places in Italy where aperitivo means a couple of slices of free bruschetta with your drink, but more often than not you're looking at an entire buffet table piled with free food.
Freni e Frizioni is right in the heart of the Trastavere district of Rome, and their aperitivo runs from 6:30pm to 10:00pm. You'll want to get there on the early side if you want any chance of getting a table. If you can't fit a seat, fear not… most of the locals spill out into the area just in front of the restaurant and sit on the walls.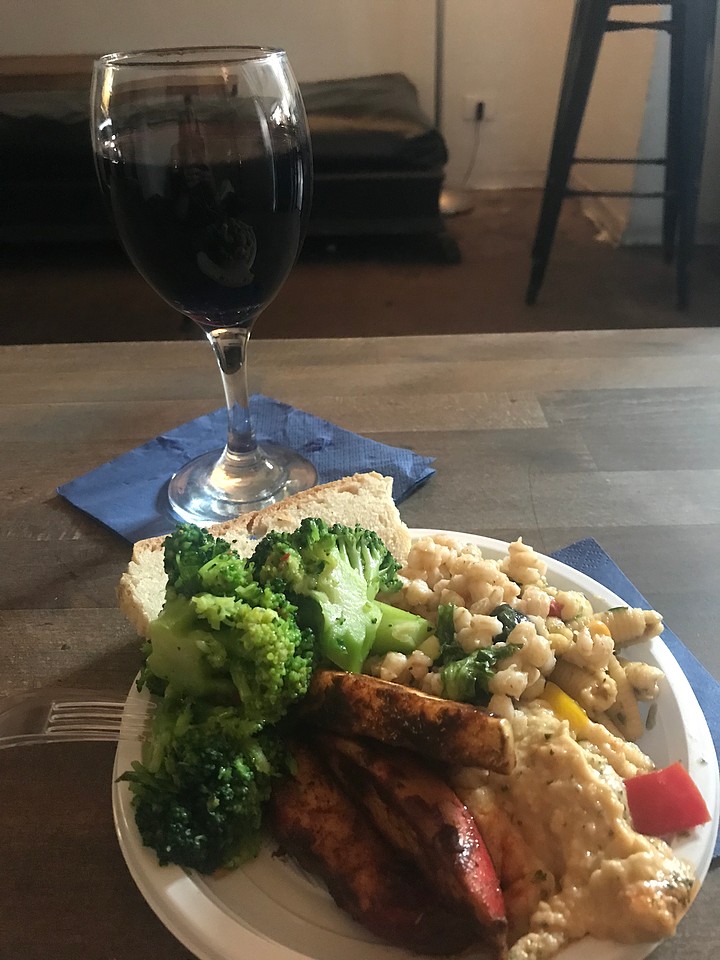 All you have to do is buy a drink (beer or wine is about €5, and cocktails are €7-8) and they'll give you a plate. The food spread is huge with lots of veggie options including pasta, dips, roasted vegetables, bread, cheese, sliced fruit, cous cous salads, etc. Although normal aperitivo etiquette in Italy means only going to the buffet table once, I've seen plenty of people go more than once here without the staff batting an eyelid. It's no surprise that it's very popular with local students!
That's all from me! Hope I've saved you enough euros to splash out on a fancy bottle of wine or a few more museum tickets.
Arrivederci!
– Courtney