I'm not quite sure how it's taken me so long to shout from the rooftops about how amazing my hometown of Bath is. One of the city's many highlights is the fact that it's an absolute haven for bookworms like me. While there are many well-known literary towns across the UK, the selling point for Bath (IMO) is the resounding uniqueness of each bookshop in the city. If you're in Bath on a little holiday, I encourage you to take an afternoon to check them all out and treat yourself to a new book (or three!).
Persephone Books
Persephone is the newest addition to Bath on this list, having recently relocated from their former digs in London. The premise of Persephone makes me so happy – they reprint previously out-of-print books written predominately by female authors, giving them a new lease on life. Each book printing has a beautiful inner cover with a unique pattern/design, and you're always given a matching bookmark for your book which is just the sweetest touch. There's also a short, brilliant, and snappy summary of each book on the shelf, and I love coming here to pick out something that I know a friend will love. My favourite thing about Persephone is that no matter what book you come away with, you can be sure it's something you would have never found anywhere else.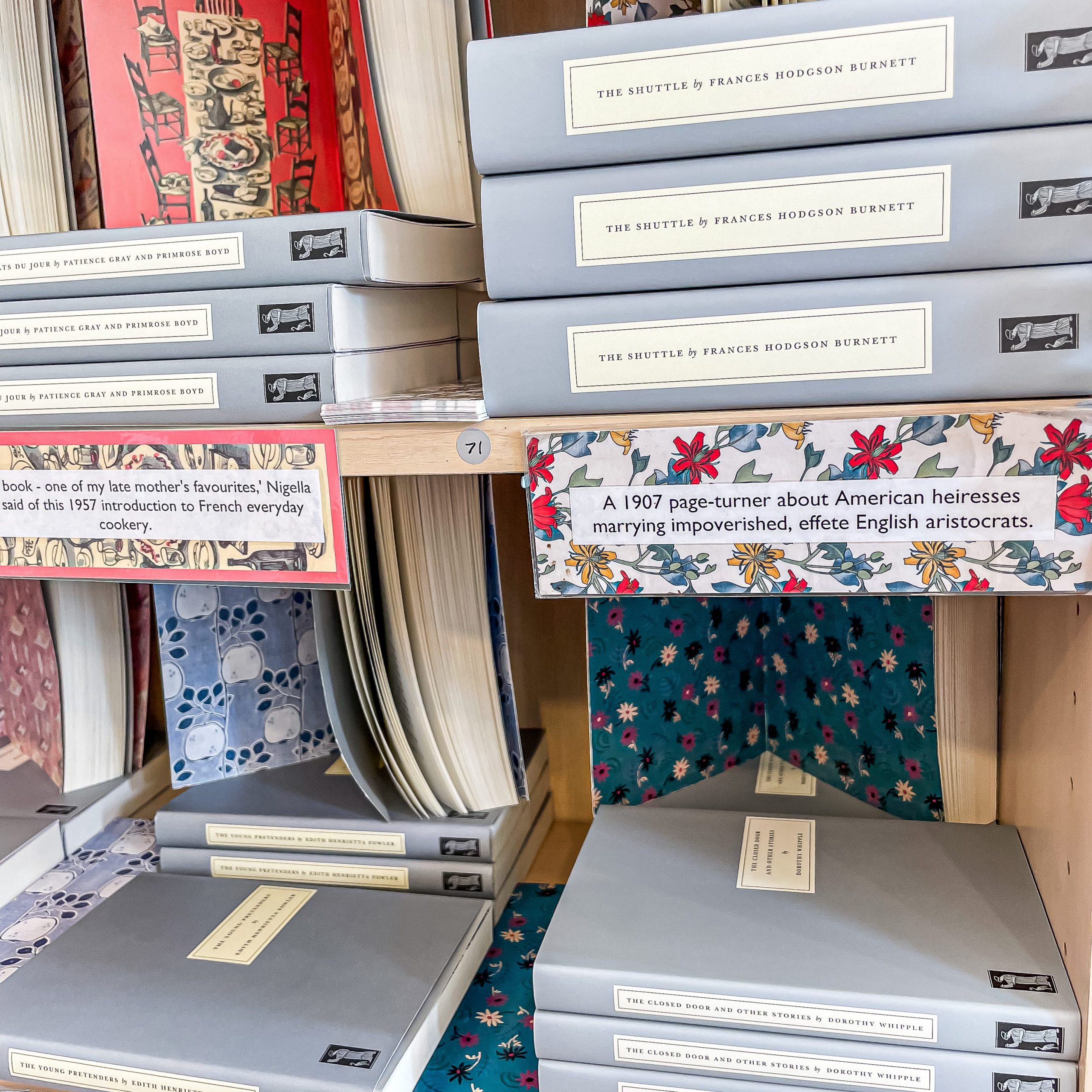 George Bayntun
If you're into first editions, antiquarian books, and true craftsmanship – Bayntun's is going to blow your mind. Located inside of an old postal sorting office, Baytun's is a three-floor homage to books. On the ground floor you'll find antique cabinets stuffed with rare first editions AND, behind some doors, a centuries-old bindery which is still in operation. The bindery is sadly normally closed to the public, as people are at work there, but I've been inside and can confirm it's everything you've dreamed of – piles of Venetian marbled paper, more types of leather than you could imagine, rows of desks filled with antique bookmaking tools, and gold leaf. They've bound books for diplomats, royals, and the British elite – but you can have your books custom bound here too (for a cost!). You can also purchase some bookish things here… I recently picked up some specialist glue for securing my custom bookplates from Venice into my book collection.
Upstairs you'll find large sets of antiquarian books, but downstairs in the basement is my favourite little treasure trove. Volumes upon volumes of beautiful secondhand books in every genre imaginable literally flood the basement. My latest find was a set of two enormous antique volumes on the Medici for £20. Jane Austen fan? I personally can't bear her (sorry not sorry) but downstairs Bayntun's has a huge shelf dedicated to old copies of her novels for outrageously good prices. If you're anything like me, you'll end up downstairs for hours exploring the shelves.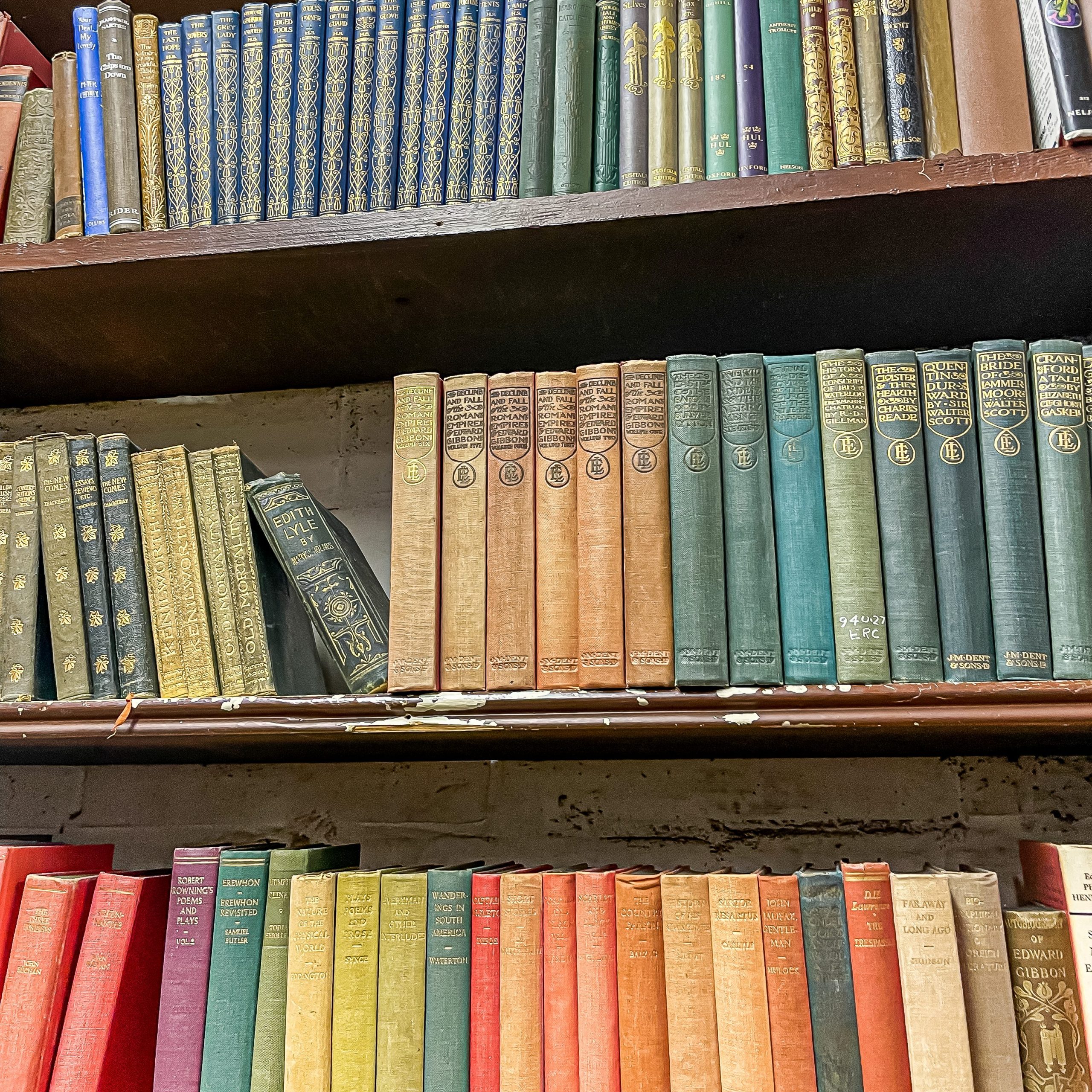 Mr B's Emporium of Reading Delights
I am obsessed with the concept behind Mr B's, one of Bath's most unique booksellers. We all love books, but at Mr B's it's the staff who shine. Every single employee here is like a living, breathing index of each book in the shop. The idea is that you can chat with a staff member and tell them about some things you've read before and enjoyed, and that they can pick out a selection of (usually obscure!) books you'll love. I went here once with a weird request… I was heading on a post-breakup holiday to Greece and wanted something vaguely centred around Greek Mythology of history but not onerous to read, and I wanted something that felt a bit 'female empowerment'. The member of staff didn't even bat an eye and immediately knew what to grab. We had the best chat, and I walked out with three excellent books for my trip (including 'The Silence of the Girls' by Pat Barker which I HIGHLY recommend).
If you're looking for a truly unique gift, you can buy your friend a 'reading spa' voucher, where you sit down with a member of staff over coffee and cake for an extensive chat about your reading loves and habits. Then, your 'bibliotherapist' (as Mr B's calls them – I love it) selects a huge stack of books for you and talks you through why they think you'll love each one, before letting you decide which to take home. If you're reading this now, my birthday is 18th March and I love books.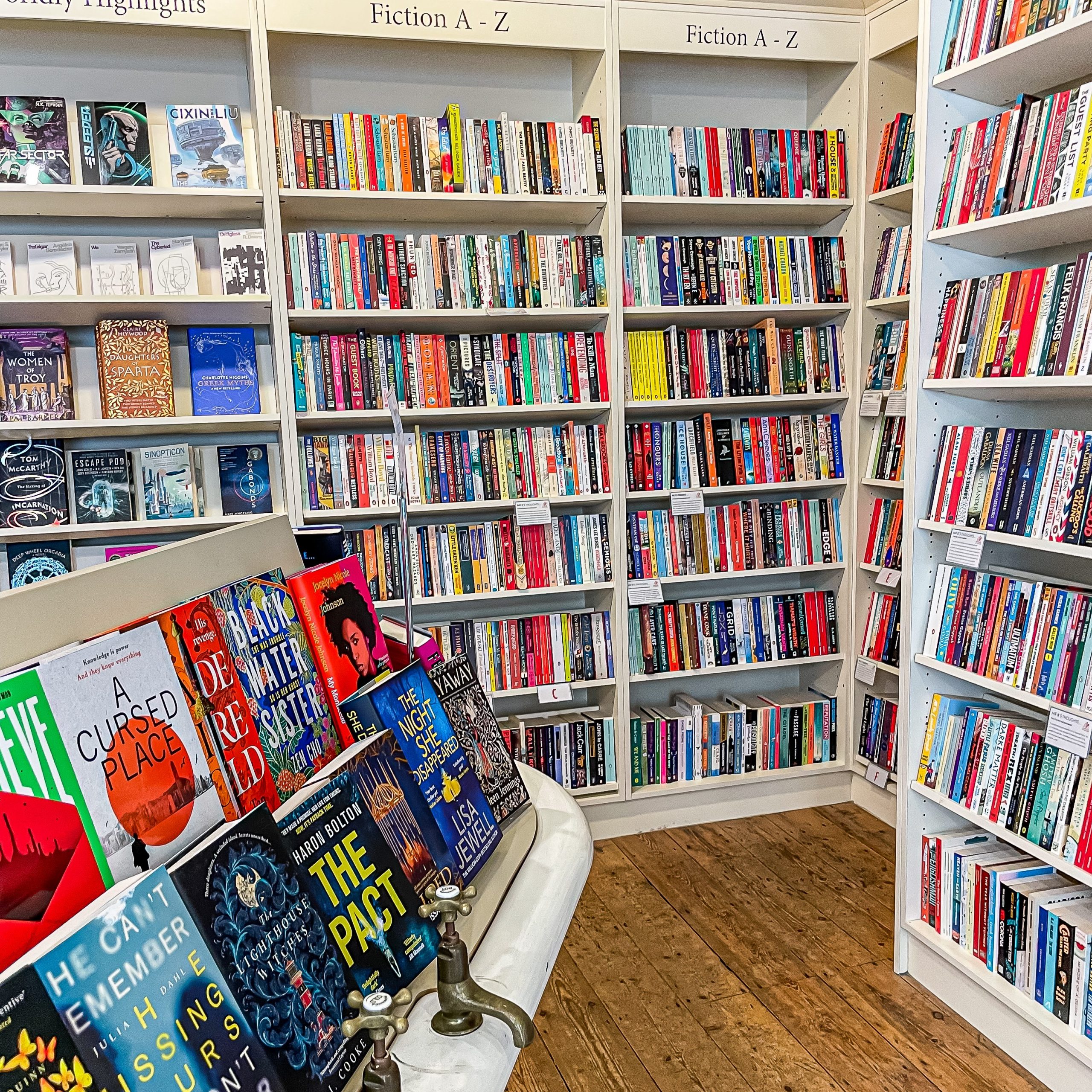 Topping & Company Booksellers
Topping & Co has recently relocated from their modest shop up the hill to an enormous historic building in the heart of town, and I couldn't be happier about it. Toppings is known locally and nationally for their wide range of author events, bringing very big names as well as exciting new authors in for talks and signings. If you're looking for a special gift, they always have a large selection of signed copies of popular books – and thousands upon thousands of titles spread across their three floors. As an added bonus, they offer free tea & coffee (yes, free!) inside the shop, and there are little tables dotted around for you to sit, sip, and peruse different titles for purchase. Take that, Amazon.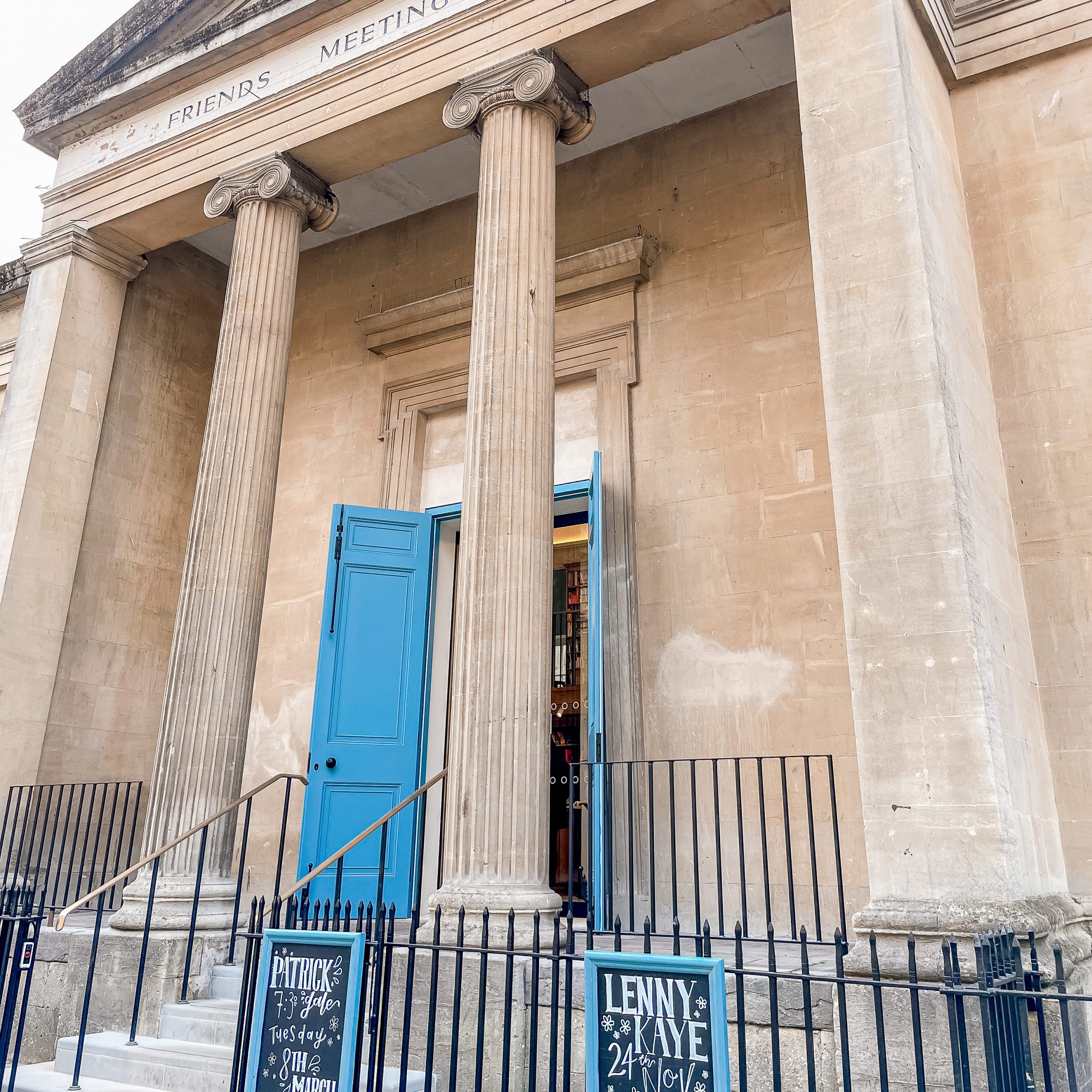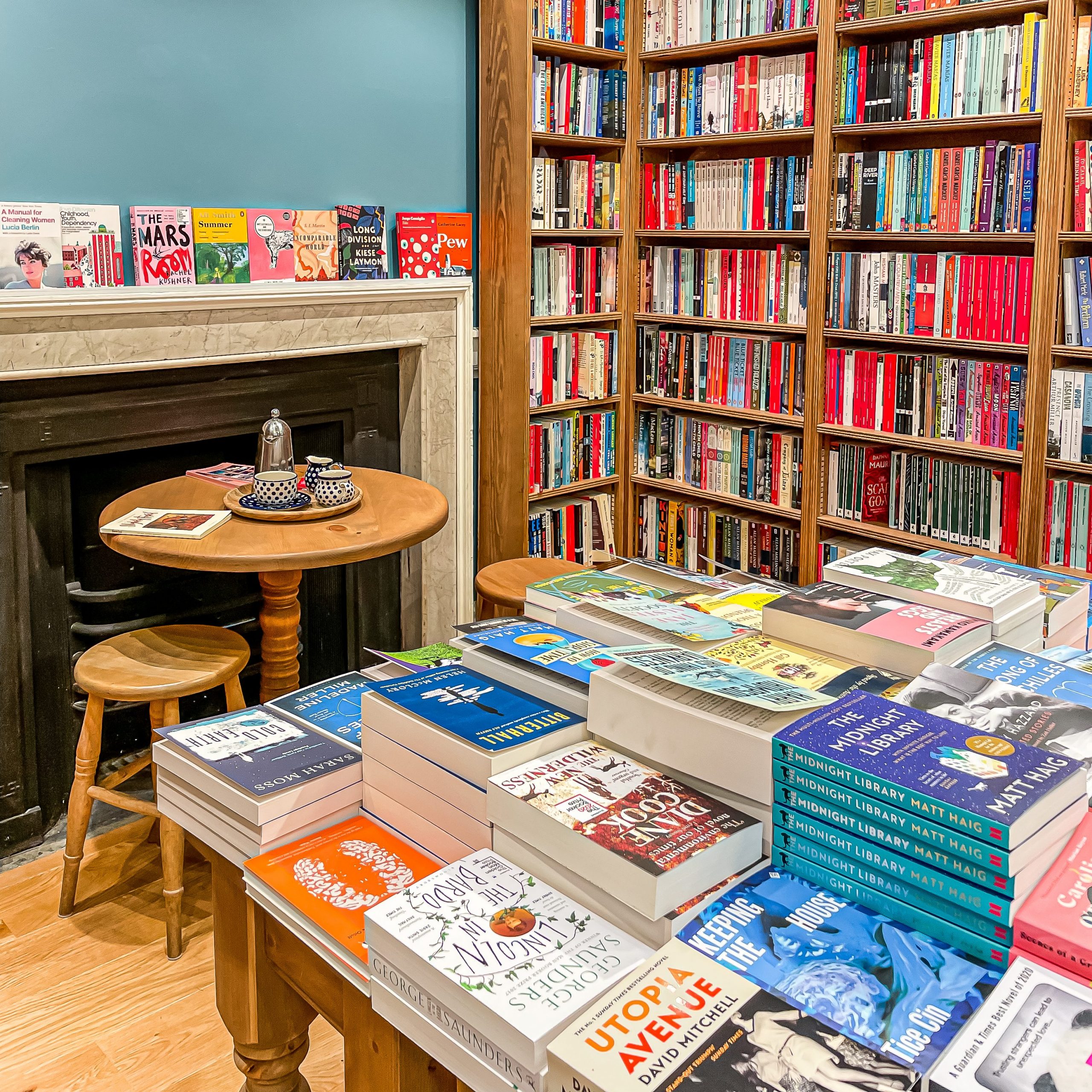 So there you have it… I hope I've inspired you to check out Bath's independent bookshops and to pick up something exciting to add to your shelf. If you've found a wonderful book in Bath, leave a comment below and tell me about it.

Happy reading!
xx Courtney