Oh man, I do love a bit of controversy… but I'm wondering if #ItaliansMadAtFood might come at me for this one. Let me begin this post by saying I fully understand the *classic* Neopolitan pizza is a Margherita. I adore a good Margherita, and I highly recommend you try a few of them in Napoli BUT… what's wrong with spicing things up a bit sometimes? We love rebels here.
If you're in Napoli for a while and you find yourself getting tired of the holy tomato/mozz/basil trinity, here are some of my favourite rogue Neopolitan pizzas to spice up your (pizza) life.
Pizza Attilio
Da Attilio
What a pizza. The Pizza Attilio is actually eight pizzas in one, a glorious thought, where you'll get to try a different slice each time. It's never the same, as the pizza is named after the establishment's Master Pizzaiolo, Attilio, who chooses the eight flavours that go onto your plate.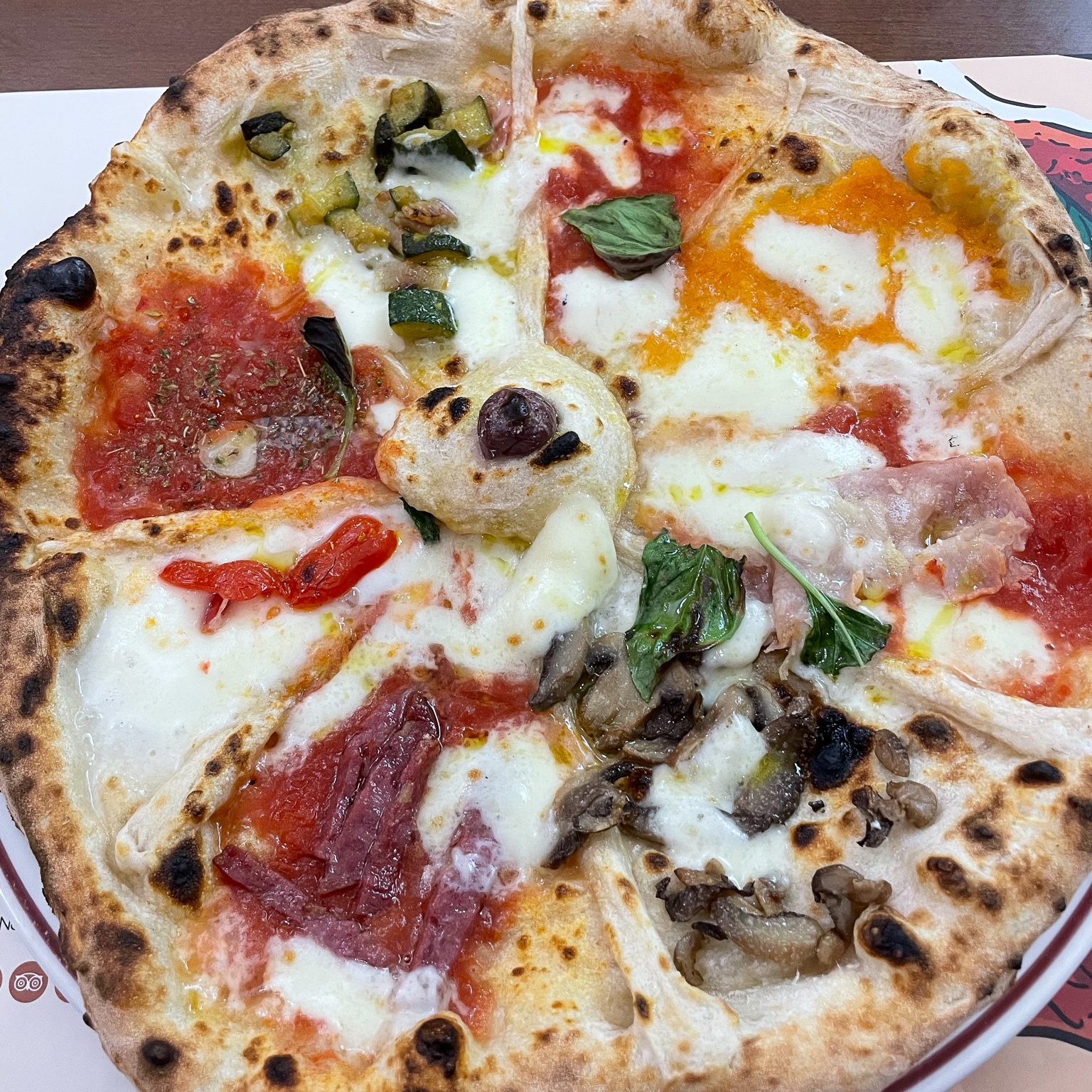 In the hands of a chef like this, you know you're in for a treat. I had a gorgeous combination of veggie and meat slices on my pizza, and in the middle you'll find a little ball of pizza dough stuffed with the creamiest ricotta and topped with an olive. DIVINE.

It's worth noting that if you're at Da Attilio, you NEED to order the 'bacetti' – little strips of pizza dough rolled up and stuffed with cheese, black pepper, and herbs. Attilio is famous for them in Napoli, and they usually sell out *very* early.
Pizza Marinara
Da Michele
Okay, so I know a Marinara doesn't sound like the most exciting thing – but you've got to just sit back and trust me on this one. Da Michele, arguably Napoli's best/most famous pizzeria, does THE BEST Marinara. It's literally just tomato sauce, garlic, and oregano – but I promise you, washed down with a cold beer, it'll change your life.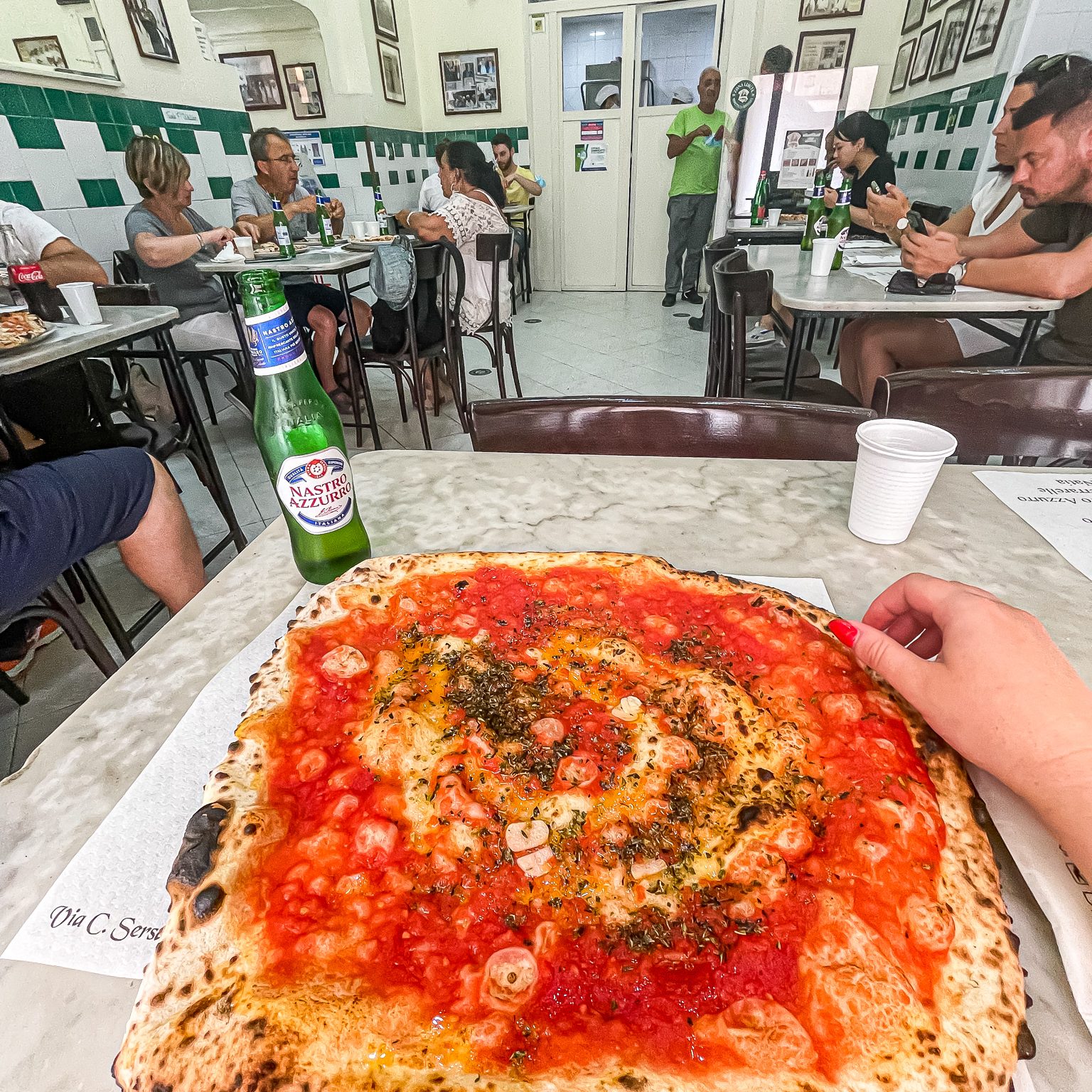 Bonus points for it being absolutely fucking enormous, look at that hand to pizza ratio! Needless to say, Da Michele is a bit of a celebrity haunt, so all of the tables are named after famous people whos sat at them. I was sat at Jude Law… although I'd rather be sat ON Jude Law… anyway… great pizza.
Pizza Fritta
Da Fernanda
Fernanda is a genuine Neopolitan legend. You'll find her in the bustling heart of the Quartieri Spagnoli, in a small room equipped with a little prep table and deep fryer. Everyone from Jamie Oliver to Stanely Tucci has made the pilgrimage to this divine woman, and you'd be a fool not to follow suit.

I had the pleasure of being the only person at Fernanda's when she opened one mid-week afternoon in the midst of the pandemic. We sat for 15 minutes while she heated up her frying oil. The result of her magic is a little fried parcel stuffed with mozzarella, ricotta, tomato sauce, and Italian sausage.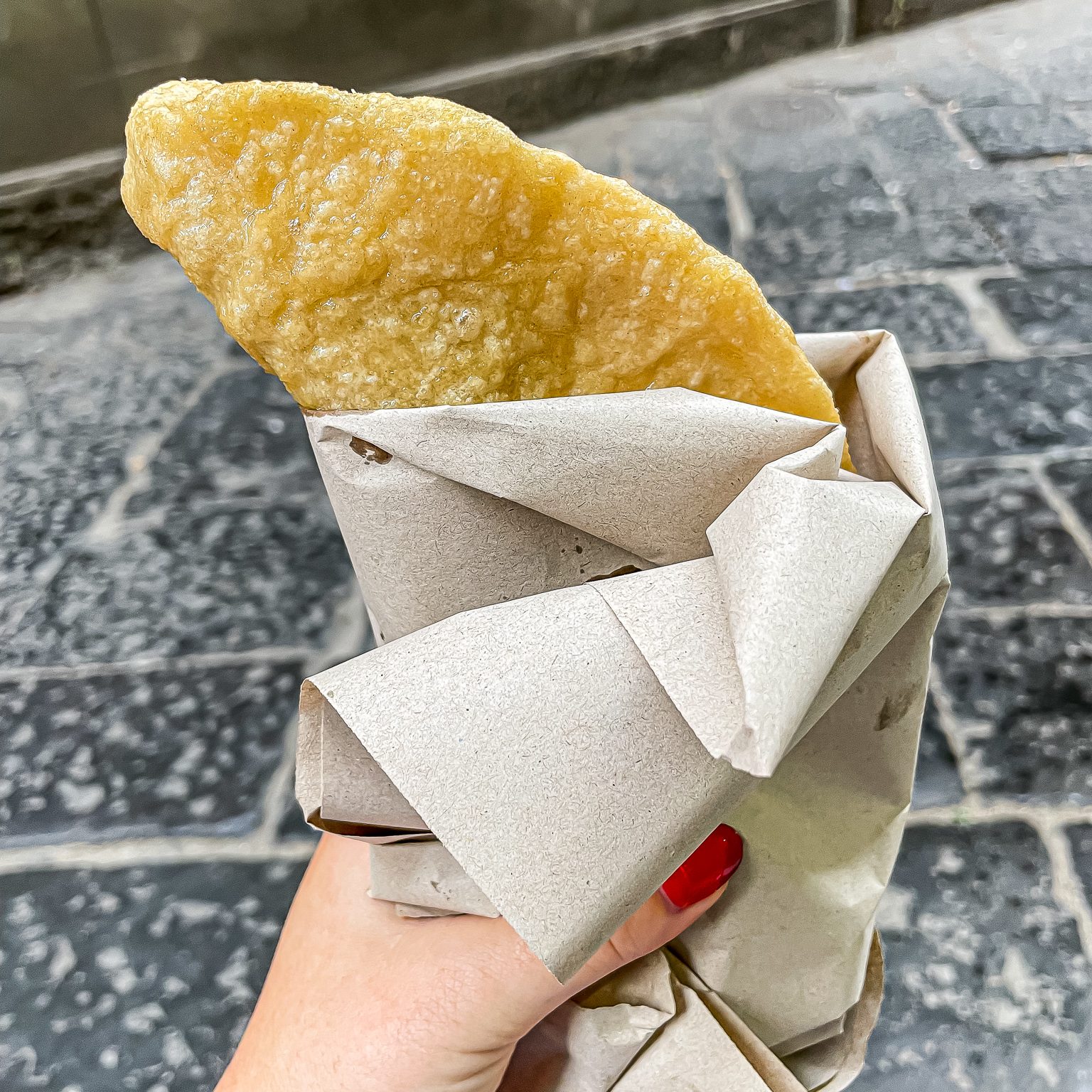 For something that's been deep-fried, it's actually astonishingly non-greasy. It's still cheesy and heavy and decadent, but you don't feel totally bogged down after eating it (and I had mine in an August heatwave!). Even better? The price – at €2, it's an absolute steal.
Margherita Provola e Pepe
Sorbillo

I know it says 'Margherita' in the name but this, my friends, is no normal Margherita. The Provola e Pepe is a mastermind combination of smokey, bubbly provolone cheese and freshly ground black pepper. I'm almost getting Cacio e Pepe vibes, but with some tomato thrown in. Am I allowed to say that?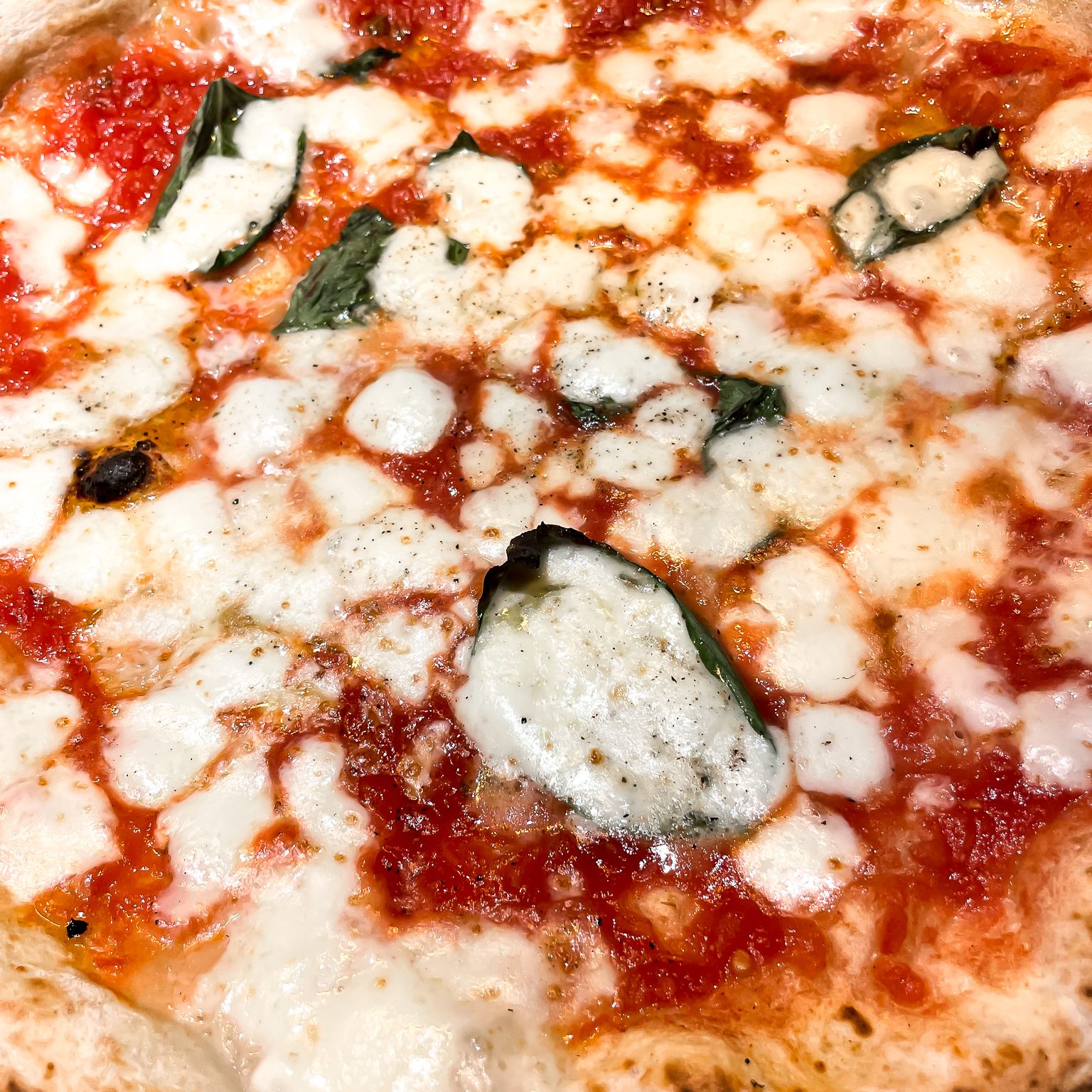 If you're feeling daring, Sorbillo's menu is literally overflowing with rebel pizzas. When a Sorbillo family member turns 21 years old they create a new pizza for the menu, which dons their name. It's a BIG menu, to say the least, and I love that. Bonus: you can buy a pizza for somebody in need – it only costs a few euros and they regularly give pizzas to homeless and/or needy locals. Delicious pizza AND feel-good vibes, what's not to love?
Mangia, Mangia, Mangia!!
– Courtney